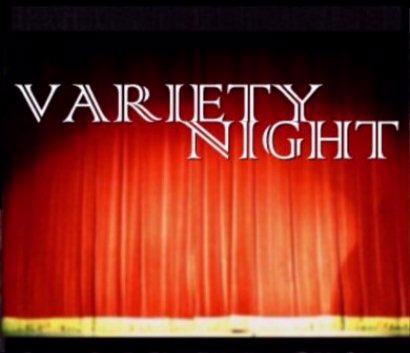 See...
THE NEW HOUSE VARIETY NIGHT #12:
THE MYCHAEL WORDSMYTHE
MEMORIAL VARIETY NIGHT
A Unique Evening of Entertainments, including a Silent Auction,
with all proceeds to benefit the Wordsmythe family.











FEATURED THIS SHOW:
click on the names to visit the artists' sites



The Drunken Antics of
THE POXY BOGGARDS


The Magic and Mystery of
ANDREW GOLDENHERSH


The Derring-do of Sideshow Artist
GEORGE THE GIANT


The Beautiful & Mesmerizing Dancers of





The Dulcet Tones of




The Culinary Delights of
STEVIE
With Your Host & Master of Ceremonies
MICHAEL MORENA
...and More!
Saturday, September 17th, 2005
Dinner at 6pm, Show at 7pm
Regular Admission:
$15
Golden Ticket (includes special CD):
$25.00
Platinum Ticket (includes Dinner By Badger, CD, and Preferred Seating):
$35.00
THE ASYLUM
5250 Bellingham Ave
Valley Village, California
map and directions
* Outdoor Venue *
* Bring Warm Clothing &/or Blankets in case of Possible Chill *
Please reserve your tickets in advance -
we need to plan & may sell out!
Call (contact info removed)
PAYPAL PAYMENT ACCEPTED, just ask!
The New House Variety Nights may contain adult language and/or some artistic type nudity. Please contemplate your okayness with this concept and attend accordingly.
Show lineup and information subject to change between now and the 17th. Stay tuned!
Historical Variety Night Images

Shows 1 and 2 (Flyers, Programs and Photos)
Shows 3, 4, and 5 (Flyers and Programs - if you have photos or video, contact us!)
Shows 6, 7, 8 and 9 (Flyers, Programs, and Photos - if you have more, contact us!)
Show 10 (Program and Photos)
Show 10 (More Photos)
(images will open in new windows)
---
Since 1996,
New House Variety Nights
have existed as an opportunity for our various New House associates to work and showcase their art together. All manner of stageworthy material is considered.
Join the mailing list -
Write to variety@thenewhouse.org!
Doorway Back to The New House